BioWaste Is The Perfect
MediWaste Alternative
Looking for the best MediWaste Alternative?
Here are just a few of the main reasons so many medical companies are now switching from Mediwaste to BioWaste!
Personal Service:
Companies like Mediwaste have call centers in distant states such as Illinois and Texas. When you call, you are forced to listen to a multitude of automated commands only to leave a message. While they say your phone call is important, the reality is that it is not important enough for them to answer.
At Biowaste you always get a person on the telephone that is ready and able to help you. Pick up the phone and give Biowaste a call.
All Inclusive Pricing:
At Biowaste you never pay a fuel surcharge, a minimum charge, a stop charge, or any other ridiculous fee. The large medical waste transporters like Mediwaste take these fees right out of your pocket to add maximum profit to their bottom line and to their stockholders.
BioWaste is the perfect Mediwaste alternative, call us for a flat rate medical waste removal quote. You pay what we say and not a penny more.
No contract:
The large companies like Mediwaste use contracts to lock in their customers with intimidating liquidated damage provisions. These medical waste removal contracts do nothing to improve your service or compliance. The truth is these contracts afford large bonuses to the Wall Street managers and force your office to pay all the price increases and extra charges.
No wonder so many medical facilities are searching for a better Mediwaste alternative!
At Biowaste, we do not need contracts to honor our commitments and our customers enjoy superior service while we honor our commitments.
Compliant service: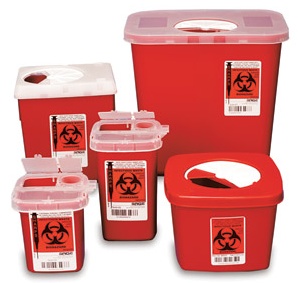 At Biowaste, our medical waste removal service is perfectly compliant, and our customers know that year after year. We offer compliance training at no additional charge unlike the large companies and help you with placement of sharps containers, red bags, and proper segregation.
The larger companies try to "bundle" extra services that are not needed every month, but you still pay for them. For example, you pay for compliance and shredding every month when it should be on an "as needed" basis.
Why Choose
BIOWASTE?

The Right Compliance for You
Biowaste is the expert at affordable compliance with no compromise on protection. You can count on reliable, consistent, and friendly service. At a regularly scheduled date, our Medical waste disposal Fort Myers FL service will tend to your account discretely and professionally with no unnecessary interruption to staff. We guarantee 100% compliance to your practice, staff, and patients.

The Lowest Prices in the Industry
Biowaste provides the best pricing on medical waste disposal with a program that is customized to your facility's needs. You can count on flat rate pricing without the hassles of undisclosed fuel, energy, and deliver surcharges. We offer one simple invoice per month for all services plus a 12 month fixed price to help budget planning.

A Biowaste Service Designed By You
Healthcare specialists receive the exact program they need with all applicable regulations strictly adhered to. From the smallest quantity generators to large Medical Centers requiring multiple large-scale bio waste disposal pick-ups, we have listened to you and delivered. We will help you select the proper container, the necessary service frequency, and all the necessary documents for a simple and easy program.

Quick and Reliable Quote
We offer quick quote pricing which guarantees an answer within 24 hours or less. All of our pricing is flat rate with only one charge for the box. Call today to see how much you can save on your disposal needs. You will never get an impersonal automated attendant operating at a call center but rather a friendly helpful associate.
100% Certified &
Guaranteed Compliance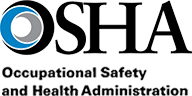 We guaranteed 100% compliance by preparing a medical waste operating plan, pick up manifests, licensing, and all labeling requirements to ensure worry free compliance.