About
Us
Biowaste is a medical waste management company that started in 2008 in response to a growing need for local, low priced, medical waste disposal. We started our operations in Tampa. For too long, only a handful of large national companies dominated the medical waste management industry and enjoyed excessive profits and overcharges at the expense of Florida's healthcare providers. With guidance from the Florida Department of Health, Biowaste started with sound, compliant environmental practices and took it to the healthcare market with unprecedented success. By charging reasonable, flat rate fees, health care facilities finally had a choice when it came to paying the national company's excessive charges. Biowaste llc is perfect waste management company to partner with. We have a large clientele base in the collection, transportation, treatment of waste disposal, medical waste disposal and biohazardous wastes.
Providing medical waste management services to
Hospitals
Medical and dental clinics
Veterinary facilities
Trauma care centers
Surgical centers
Schools, colleges and institutions
and other institutions that generate medical and biohazardous wastes
Call us Today to Learn how we can help you reduce your waste disposal cost
Tampa, Sarasota to Fort Myers
813•909•4455
100% Certified &
Guaranteed Compliance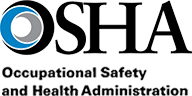 We guaranteed 100% compliance by preparing a medical waste operating plan, pick up manifests, licensing, and all labeling requirements to ensure worry free compliance.