Sharps Container Disposal in Palm Harbor, Brandon, Trinity, Clearwater, St. Petersburg, New Port Richey, Tampa, and Surrounding Areas
Dispose of Your Sharps

Quickly, Easily, and Affordably.
After adhering to safe containment procedures, you need a service provider that offers timely, scalable sharps pickup and sharps container disposal for your establishment. Our services ensure you have ample containment options to suit your establishment's needs and secure waste transportation. Once we collect your sharps and other medical waste, we treat them at our facility.
Managing an establishment that produces sharps and medical waste already comes with enough challenges. You must ensure your staff and infrastructure comply with numerous security measures to protect your employees and patients or clients. Leave sharps collection and sharps container disposal to our team.
We offer the following products to ensure safe medwaste disposal and containment: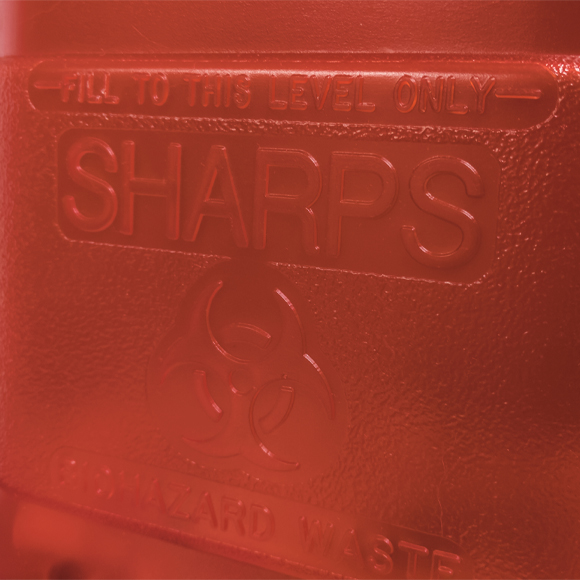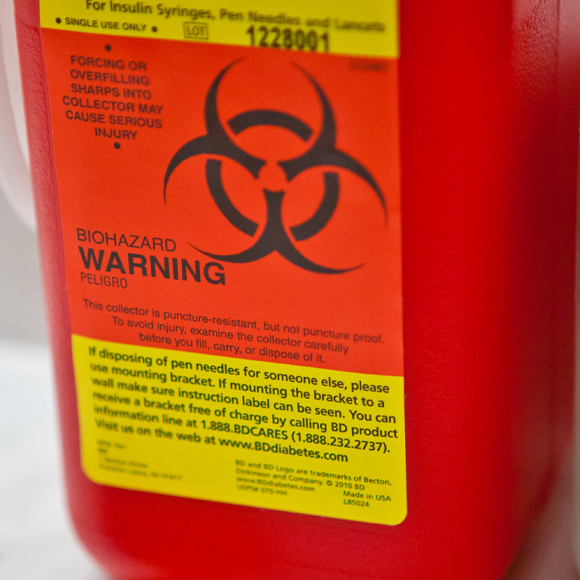 Sharps Disposal:

Ensuring Safe and Responsible Handling of Hazardous Medical Sharps
Sharps remain sterile until a healthcare worker opens and uses them on a patient. After one use, these items become biohazards because they could expose people to bloodborne pathogens.
We facilitate safe sharps disposal that complies with federal and state-level safety regulations. We provide sharps containment products such as anti-puncture bags and biohazard boxes. Each container features a clear, informative label detailing the contents.
Sharps refer to any medical tool that can penetrate the skin. Common examples of sharps include:

The Right Compliance for You
Biowaste is the expert at affordable compliance with no compromise on protection. You can count on reliable, consistent, and friendly service. At a regularly scheduled date, our Medical waste disposal Tampa FL service will tend to your account discretely and professionally with no unnecessary interruption to staff. We guarantee 100% compliance to your practice, staff, and patients.

The Lowest Prices in the Industry
Biowaste provides the best pricing on medical waste disposal with a program that is customized to your facility's needs. You can count on flat rate pricing without the hassles of undisclosed fuel, energy, and deliver surcharges. We offer one simple invoice per month for all services plus a 12 month fixed price to help budget planning.

A Biowaste Service Designed By You
Healthcare specialists receive the exact program they need with all applicable regulations strictly adhered to. From the smallest quantity generators to large Medical Centers requiring multiple large-scale bio waste disposal pick-ups, we have listened to you and delivered. We will help you select the proper container, the necessary service frequency, and all the necessary documents for a simple and easy program.

We offer quick quote pricing which guarantees an answer within 24 hours or less. All of our pricing is flat rate with only one charge for the box. Call today to see how much you can save on your disposal needs. You will never get an impersonal automated attendant operating at a call center but rather a friendly helpful associate.
Sharps Pickup:

Sustainable Solutions for the Environmentally-Friendly Handling of Biological Waste
We proudly serve Palm Harbor, Brandon, Trinity, Clearwater, St. Petersburg, New Port Richey, Tampa, and surrounding areas.
If you operate within this region, contact us for affordable, personalized waste management solutions.
Our services come with the following benefits:
We also prioritize compliance with state-level and federal safety regulations, including those outlined by the EPA and OSHA. Choose Biowaste Services, Inc., to improve your sharps disposal and management solutions.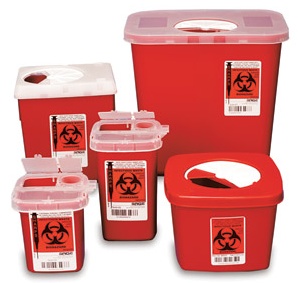 100%

Guaranteed Compliance
Guaranteed 100% compliance by preparing a medical waste operating plan, pick up manifests, licensing, and all labeling requirements to ensure worry free compliance.