Medical Waste
Disposal Tampa FL
Bio Waste Disposal
Medical Waste Disposal
Blood borne Pathogen Training,
Biohazard transport and disposal
OSHA Compliance Consultations
Chemotherapy waste transport and disposal
Pharmaceutical Disposal,
Compliance consultations, Florida Department of Health
Incineration, Rx Disposal
Why Choose
BIOWASTE?

The Right Compliance for You
Biowaste is the expert at affordable compliance with no compromise on protection. You can count on reliable, consistent, and friendly service. At a regularly scheduled date, our medical waste disposal Tampa FL service will tend to your account discretely and professionally with no unnecessary interruption to staff. We guarantee 100% compliance to your practice, staff, and patients.

The Lowest Prices in the Industry
Biowaste provides the best pricing on waste removal with a program that is customized to your facility's needs. You can count on flat rate pricing without the hassles of undisclosed fuel, energy, and deliver surcharges. We offer one simple invoice per month for all services plus a 12 month fixed price to help budget planning.

A Biowaste Service Designed By You
Healthcare specialists receive the exact program they need with all applicable regulations strictly adhered to. From the smallest quantity generators to large Medical Centers requiring multiple large-scale bio waste disposal pick-ups, we have listened to you and delivered. We will help you select the proper container, the necessary service frequency, and all the necessary documents for a simple and easy program.
Pharmaceutical Waste Program
Biowaste understands the importance of proper expired pharmaceutical disposal and recognizes its importance as an environmental best management practice. We offer a range of containers for delivery to your facility for simple and convenient disposal of universal pharmaceutical wastes. Upon reaching the fill line, Biowaste removes the container and provides documentation of destruction with strict adherence to all applicable regulations. Medical waste disposal Tampa FL can be accomplished easily with BioWaste LLC!

Count on Biowaste
Biowaste is your one stop shop for all your bio waste disposal requirements. We offer a complete range of sharps containers, bags, and boxes or containers. We offer OSHA and HIPPA Compliance Training Programs to ensure your facility is totally compliant.

Quick and Reliable Quote
We offer quick quote pricing which guarantees an answer within 24 hours or less. All of our pricing is flat rate with only one charge for the box. Call today to see how much you can save on your disposal needs. You will never get an impersonal automated attendant operating at a call center but rather a friendly helpful associate.
Bio Medical Waste will be handled in compliance with section 381.0098, F.S. and chapter 64E-16, Florida Administration Code (FAC) and includes any solid or liquid waste which may be present a threat of infection to humans. The term includes, but not limited to, non-liquid human tissue and body parts, discarded sharps, human blood, human blood products, laboratory waste which contain human disease-causing agents, and body fluids.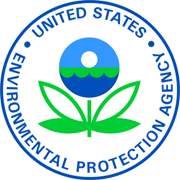 Contact Now For Free Quote