Pharmaceutical Waste Disposal in New Port Richey, Trinity, Clearwater, Palm Harbor, Tampa, St. Petersburg, Brandon, and Surrounding Areas
Dispose of Your Medical Waste

Quickly, Easily, and Affordably.
As a pharmacy supervisor, you know the importance of proper pharmaceutical waste disposal. The well-being of your clients, employees, and community depends on it.
At Biowaste Services, Inc., we specialize in safe and secure sharps and medwaste disposal for New Port Richey, Trinity, Clearwater, Palm Harbor, Tampa, St. Petersburg, Brandon, and surrounding areas.
Our products and services ensure medical and pharmaceutical waste doesn't fall into the wrong hands. Only authorized professionals like your staff and our team should handle biohazardous materials to secure public safety and health.
Contact us to eliminate your pharmaceutical waste materials with safety-complaint management solutions.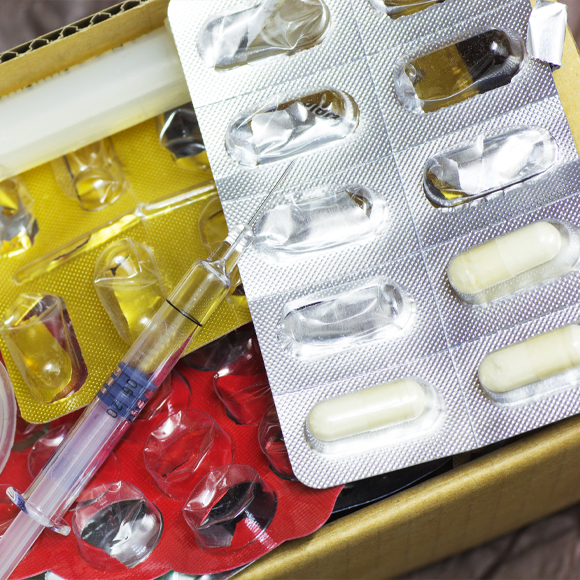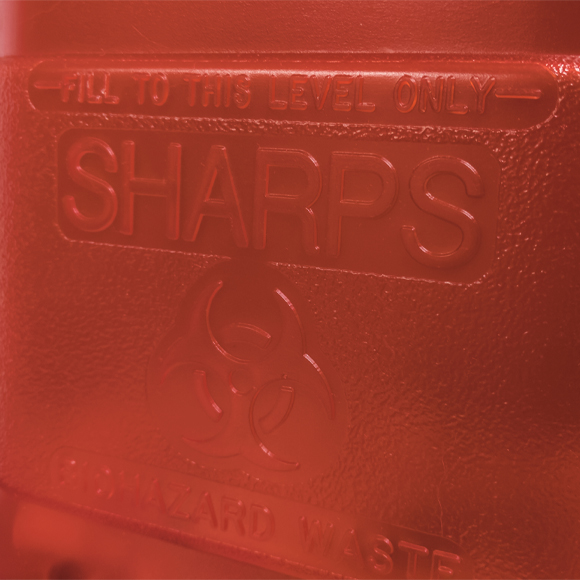 Sharps Disposal:

Proper and Safe Management of Hazardous Medical Sharps
Sharps include any medical or pharmaceutical instrument that could penetrate the skin. Our sharp disposal solutions eliminate:
After using a sharp, the pharmaceutical technician should immediately place the potentially contaminated item in an appropriate sharps disposal receptacle. 
In the absence of a regulated disposal protocol, sharps could penetrate regular garbage bags and contaminate a person's body with infectious diseases. Further, children could obtain these items and injure themselves. We provide leak and puncture-resistant boxes and bags for securing and eliminating sharps from your work environment. 

The Right Compliance for You
Biowaste is the expert at affordable compliance with no compromise on protection. You can count on reliable, consistent, and friendly service. At a regularly scheduled date, our Medical waste disposal Tampa FL service will tend to your account discretely and professionally with no unnecessary interruption to staff. We guarantee 100% compliance to your practice, staff, and patients.

The Lowest Prices in the Industry
Biowaste provides the best pricing on medical waste disposal with a program that is customized to your facility's needs. You can count on flat rate pricing without the hassles of undisclosed fuel, energy, and deliver surcharges. We offer one simple invoice per month for all services plus a 12 month fixed price to help budget planning.

A Biowaste Service Designed By You
Healthcare specialists receive the exact program they need with all applicable regulations strictly adhered to. From the smallest quantity generators to large Medical Centers requiring multiple large-scale bio waste disposal pick-ups, we have listened to you and delivered. We will help you select the proper container, the necessary service frequency, and all the necessary documents for a simple and easy program.

We offer quick quote pricing which guarantees an answer within 24 hours or less. All of our pricing is flat rate with only one charge for the box. Call today to see how much you can save on your disposal needs. You will never get an impersonal automated attendant operating at a call center but rather a friendly helpful associate.
Medwaste Disposal:

Responsible and Environmentally-Friendly Handling of Medical Waste
Medwaste refers to blood, excrement, and any other fluids the human body produces. Medwaste also includes the materials used to clean up bodily fluid spillages, such as gloves or absorbent materials. If handled or contained improperly, these substances can spread infectious diseases and harm the surrounding environment.
We offer the following products to ensure safe medwaste disposal and containment:
We clearly label these items to ensure that the people handling them know the nature of the contents.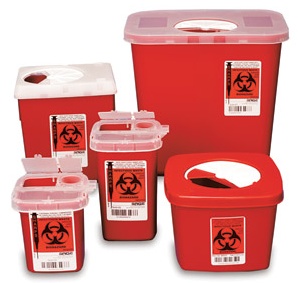 Biomedical Waste Disposal:

Sustainable Solutions for the Safe Handling & Disposal of Medical Waste
Biowaste Services, Inc., proudly serves New Port Richey, Trinity, Clearwater, Palm Harbor, Tampa, St. Petersburg, Brandon, and surrounding areas. We work with establishments of all sizes to provide accessible, affordable pharmaceutical waste disposal services.
We partner with numerous pharmacies, hospitals, laboratories, and other establishments in our service areas
Contact us to learn more about how we can collect, transport, and treat medical waste for your business; see how we can help.
We designed our waste management solutions around the following principles:
100%

Guaranteed Compliance
Guaranteed 100% compliance by preparing a medical waste operating plan, pick up manifests, licensing, and all labeling requirements to ensure worry free compliance.