Biohazard Disposal and Sharps Disposal in
St. Petersburg, FL
Some residents in St. Petersburg, FL, may not recognize the dangers that certain substances can pose to their community. But as a supervisor of a commercial, industrial, or laboratory environment, you do. So you prioritize proper biohazard disposal management.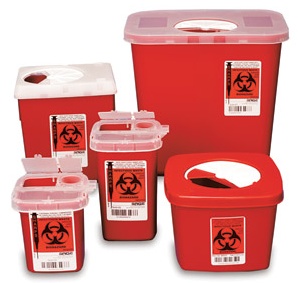 Public safety and hygiene are of utmost importance to our staff at Biowaste Services, Inc.
We comply with state and federal safety regulations when handling delicate tasks such as:
Medwaste disposal
Pharmaceutical waste disposal
Biowaste disposal
Substances and items that penetrate, absorb, or originate from human or animal bodies can pose significant health risks to the general population.
Choose our knowledgeable, experienced staff to assist with medical waste disposal, sharps container disposal, sharps pickup, and much more.
Medical Waste Disposal in St. Petersburg
Medical environments are among the largest producers of biohazardous waste in St. Petersburg, FL.
The following establishments need qualified biomedical waste disposal services to safely and regularly eliminate their waste collections:
School nurses' offices
Veterinary clinics
Medical practices and hospitals
Nursing homes
Funeral homes and morgues
We perform medical waste disposal at these establishments by providing clearly labeled, puncture-resistant biomedical waste removal bags and boxes. These receptacles will safely contain fluids and waste material excreted from bodies, discarded needles, and materials used to clean up the biohazardous spillage.
Pharmaceutical Waste Disposal in
St. Petersburg, Florida
We include pharmaceutical waste disposal and sharps container disposal as part of our biohazard disposal and biowaste disposal services.
The following objects usually fall under pharmaceutical waste:
Sharps such as scalpels, needles, and other penetrating objects
Discarded or unused prescription drugs
Syringes
Contaminated swabs and other first-aid materials
We design our biomedical waste removal services to prevent unauthorized people from accessing potentially dangerous items. Our disposal methods protect your pharmacy or other establishment and the larger community.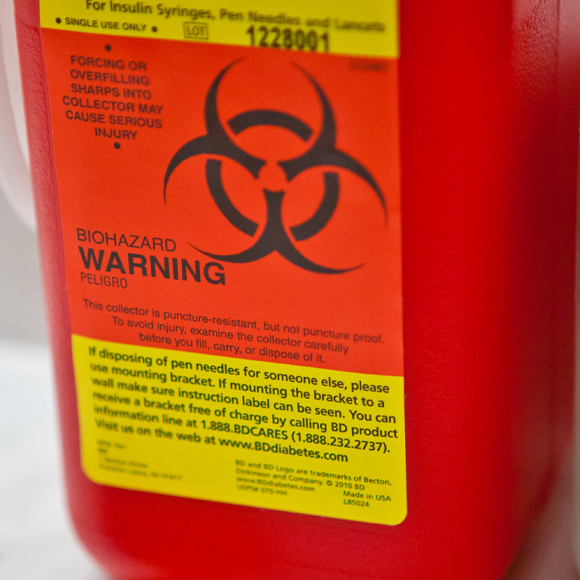 Over 258,000 residents call the unique, coastal city of St. Petersburg, FL home. This town bedazzles tourists and locals alike with sprawling beaches and attractions like Sunken Gardens and the Museum of Fine Arts. At the heart of St. Petersburg is a desire for a safe, accessible paradise that welcomes everyone.
Biowaste Services, Inc., assists in keeping St. Petersburg, FL, a safe, sanitary, and welcoming place. Biohazard disposal services keep streets, businesses, and residential areas of St. Petersburg, FL, free from contaminants, illnesses, and dangerous objects that would otherwise put public health and safety at risk.
Call 813-909-4455 to arrange EPA-compliant sharps pickup or biowaste disposal. Learn more about our medwaste disposal services today.
100%

Guaranteed Compliance
Guaranteed 100% compliance by preparing a medical waste operating plan, pick up manifests, licensing, and all labeling requirements to ensure worry free compliance.