Pharmaceutical Waste Disposal Bradenton FL
The responsible and safe removal of pharmaceutical waste remains one of the more important aspects of the field we specialize in at Biowaste – Medical Waste Management. We offer complete solutions for the disposal of pharmaceutical waste, ensuring that our clients maintain total compliance with state and federal guidelines as well as adherence to regulations set forth by the Environmental Protection Agency.
Responsible pharmaceutical waste removal in Bradenton, FL means more than avoiding unwanted cross-contamination. It also means secure collection and disposal of unused medicines and drugs, to prevent children and adults from ingesting pharmaceutical products that have been disposed of. This is realized through the use of specialized container systems and other unique means of discouraging unintended use.
The problem with simply throwing away prescription drugs is that the bright orange containers commonly used by pharmacies are highly visible and provide easy access for desperate individuals to gain access to them by digging through landfills and refuse. Pharmaceuticals need to be removed from their containers and disposed of carefully and in accordance with local laws ensuring that unintended users cannot ingest them.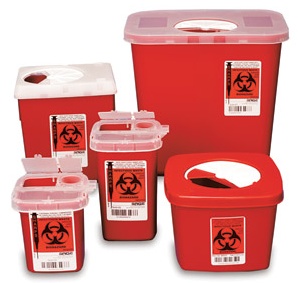 Our pharmaceutical waste disposal methods are among the most stringent and compliant available to clients in our area. We specialize in total solutions for a variety of institutions that commonly have need of our waste disposal services, including:
If you find that your institution regularly accumulates unneeded pharmaceuticals, you may need our services to ensure that those drugs never end up in the wrong hands. Reach out to us and schedule a consultation with one of our pharmaceutical disposal experts to determine how we can help you ensure that your workplace is safe.

The Right Compliance for You
Biowaste is the expert at affordable compliance with no compromise on protection. You can count on reliable, consistent, and friendly service. At a regularly scheduled date, our Medical waste disposal Bradenton FL service will tend to your account discretely and professionally with no unnecessary interruption to staff. We guarantee 100% compliance to your practice, staff, and patients.

The Lowest Prices in the Industry
Biowaste provides the best pricing on medical waste disposal with a program that is customized to your facility's needs. You can count on flat rate pricing without the hassles of undisclosed fuel, energy, and deliver surcharges. We offer one simple invoice per month for all services plus a 12 month fixed price to help budget planning.

A Biowaste Service Designed By You
Healthcare specialists receive the exact program they need with all applicable regulations strictly adhered to. From the smallest quantity generators to large Medical Centers requiring multiple large-scale bio waste disposal pick-ups, we have listened to you and delivered. We will help you select the proper container, the necessary service frequency, and all the necessary documents for a simple and easy program.

We offer quick quote pricing which guarantees an answer within 24 hours or less. All of our pricing is flat rate with only one charge for the box. Call today to see how much you can save on your disposal needs. You will never get an impersonal automated attendant operating at a call center but rather a friendly helpful associate.
100%

Guaranteed Compliance
Guaranteed 100% compliance by preparing a medical waste operating plan, pick up manifests, licensing, and all labeling requirements to ensure worry free compliance.